M
agic Monthly Squares is a new monthly hashtag series
for Instagram where participants identify their
top five
Instagram from the previous month using the hashtag
#MagicMonthlySquares.
I've been running this for a few
months
now and have found that doing a monthly roundup is a really fun thing to do. If you're a blogger and choose to make you're selection into a blog post (like me) a round up is a great way to provide a little insight to the thinking behind your squares. Often a lot of thought goes into planning your Instagram feed and sometimes the stories behind the photos are just as interesting as the captions! If you're not a blogger but still want to look back over the previous months photos, then a round up is a great way to reflect over whats happened and the fun that you've had. At the end of each month I pick a few favourites and winner to feature as
square of the month
and share them here on my blog.
If you'd like to take part don't forget to tag me @Emmafaith_x on Instagram and comment on as many other magic monthly squares as possible then we can get a little monthly community going.
….
So all that aside, lets get on with December, well first off I'd like to apologise for getting this round up out so late! (Don't even look at the date!) I was struck down with a horrendous cold over the festive period and couldn't shake it off for a few weeks!! I had so many plans to catch up on my various to do lists, but didn't achieve a thing, Sob!! So here we are back at home with an overflowing spare room of things I need to eBay, a blogging list that's a mile long and a pile of ironing that's almost touching the ceiling! But we did have a lovely holiday at my parents house in Cumbria and ate LOTS of cheese, so really what more could you ask for? (well apart from an empty ironing basket! I would still like that!!)
My Top 5 Instagram Moments from December 2017
Which brings me neatly to the image which is number five on the list from December!! Shortly before I was struck down with the lurgy, poor Ettie got hit with it too which meant we were pretty much house bound during the run up to Christmas and not able to get involved in many of the Christmassy activities I had planned. We did however have lots of fun indoors, and little trouper that she is, she didn't let a snotty nose and puffy eyes get in the way of her Christmas spirit – provided there was lots of chocolate to be had! I snapped this as I caught her sitting under the tree giggling to herself. I wondered what she was up to and could tell is was something mischievous by her cheeky grin. When I looked more closely I could see that she had sneaked a chocolate from under the tree and was trying to unwrap it! She's such a tinker! By the end of the month I think she was completely appalled at the thought of eating anything that wasn't chocolate based, but thankfully I think we're over than now! ;0)
I absolutely LOVE this image that has come up in fourth place! Its of Ettie looking fed up after she had just got out of the bath! It was Saturday afternoon, a bit chilly and we were getting ready to go out! When I put her down on the bed I sighed – because – you know it can take a lot of effort getting ready when you can't quite be bothered! When I sighed, she signed too, and then kept doing it! It was so funny! Luckily I had the camera to hand to snap a quick picture! Its a hard life Ettie-bear! 😉 x
https://www.instagram.com/p/Bcw58k3F_7O/?hl=en&taken-by=emmskifaith
Third place is actually a picture of Ettie and I from last Christmas. I was flicking through memories in my phone at work feeling all sorts of glum because we hadn't managed to do anything Christmassy this year! When this photo popped up! I love it so much because it reminded me of such a great day. We had taken Ettie to Winter Wonderland in Hyde Park and showed her around London for first time. She was really exited all day and it got us both into the Christmas spirit. I figured I can't be bang on the Christmas game every year, and we did do A LOT last year! So i'll just have to be more on the ball in 2018.
It really says something when the image in second place is one from 2016 too! Blame the lurgy!! This one was taken at my brother and sister in laws house on Christmas Eve last year. Every year they host a family get together for both sides of the family to meet up and have some Christmas drinks. 2016 was particularly special because I'd wanted to have a daughter for sooo long, having her with us at Christmas was everything I'd ever wanted! We dressed her up in some little Christmas pyjamas and she sat up having a natter with the grown ups until it was time to go home. Such a lovely memory.
And finally in first place from December 2017 is this one of Ettie and our naked tree! Aside from how cute she looks with her little pigtails (a proud moment in any Mums life!). I have a little story about our tree!! Its usually my pride and joy, we get a fresh one every year, locally and have a family afternoon decorating it together with Christmas songs and snacks! This year, representative of the lurgy ridden household, our tree died!! – well in actual fact we killed it with the underfloor heating!! Yes a couple of days after this photo was taken, the branches were drooping lower than droopy dogs jaw line and the baubles were dropping like flies! I tried salvage it by sitting it in a tray of cold water, but it was too late, all that happened was the branches set in their droopy position and it remained like that until we left for Cumbria! Not very Instagram friendly at all! So there you have it, a little insight into why our tree didn't feature more in this Christmas round up and a little lesson for next year not to be so stupid!!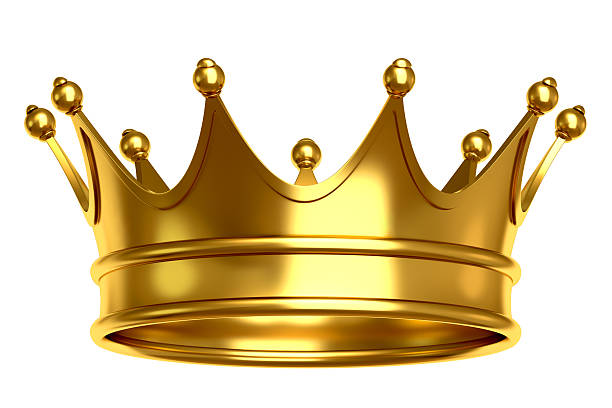 But enough about me, lets get to the hashtag. Well the hashtag is still very new but we did get some lovely entries, my favourite being this one from from Jenny at Midwife and Life. HOW cute are the ears on that little hat!! Congratulations Jenny please take your virtual crown as this months square of the month x
So there you have it, my top five Instagram photos from December. Did you have a favourite? If you're not already following on Instagram, you can find us at www.instagram.com/emmafaith_x and if you'd like to see more monthly round ups you can check out September, October and Novembers squares too.
And don't forget if you'd like to take part in the monthly roundup, tag your top five Instagram photos from the month #monthlymagicsquares & tag me on Instagram @emmskifaith. Then I'll pick out my favourites and share them next month.
Until then have a lovely January x